Located on the north shore of Hong Kong Island, this area was originally known as Victoria. Numerous financial and commercial enterprises have made Hong Kong Central business district their home since its foundation as a centre of commerce in the 1800s. The area boasts some of the city's most recognisable buildings including The Bank of China Tower, AIG Tower, Citibank Tower and International Finance Centre (IFC) and IFC2.
Finding the right serviced office space in Central can be an exciting yet challenging endeavor, given the plethora of options available. Central, as one of the most prestigious business districts globally, commands some of the highest rental rates. However, with a discerning eye, you can secure competitive deals without compromising on quality and amenities.
Transportation and Connectivity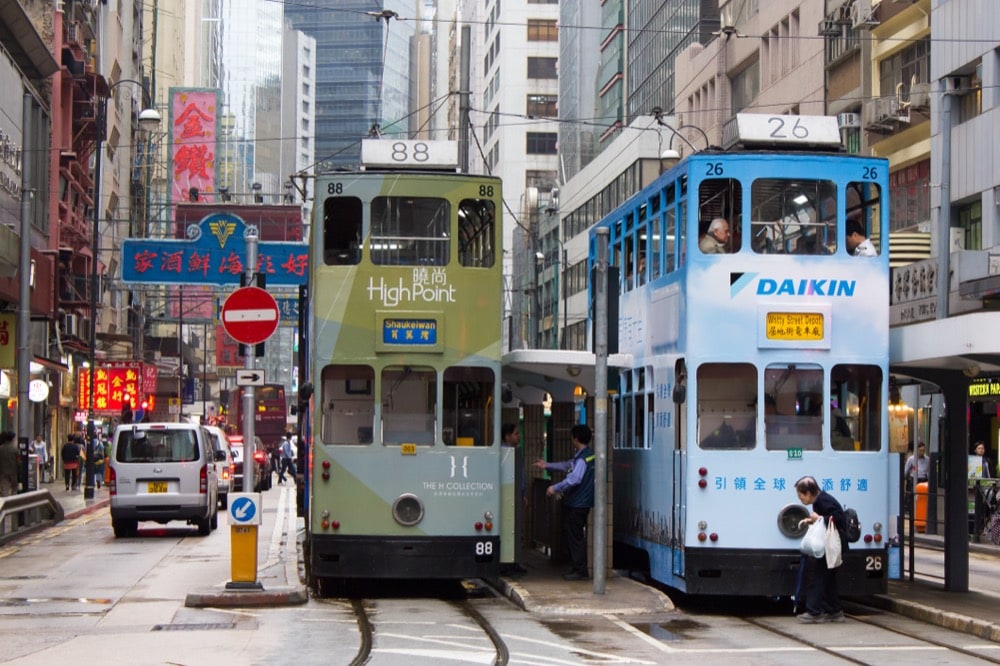 In the Central area of Hong Kong, businesses have access to a robust and diverse public transport system. The Mass Transit Railway (MTR) serves as the cornerstone of this network, with the Central Station acting as a key hub, connecting various lines for convenient cross-city travel. For more localized travel, the iconic double-decker trams offer a scenic and efficient means to navigate the district's bustling streets. Buses, with extensive routes, provide flexible travel options, including cross-harbor connections. Taxis are readily available for door-to-door service, and the Star Ferry offers a picturesque and historic mode of transit across Victoria Harbour. For a more personal and on-demand transport solution, ride-hailing services integrate seamlessly into the urban transportation fabric. Collectively, these options support the dynamic flow of people and commerce essential to the Central district's vibrancy.
Local Attractions and Leisure
Central boasts landmarks such as the iconic Mandarin Oriental Hotel and the trailblazing HSBC Headquarters. The latter's architecture is a testament to feng shui principles, just like the neighbouring Bank of China Tower with its distinctive sharp edges. For upscale shopping, The Landmark mall offers luxury brands and exclusive services.
Escape the urban rush at the fringe's Zoological and Botanical Gardens or the tranquil expanse of Hong Kong Park. The area also provides access to The Peak for breathtaking views over the harbour.
Evening outings vary from the chic Soho district to the vibrant Lan Kwai Fong, both offering an array of dining and entertainment choices near The Landmark.
Serviced or Traditional Office Space?
Serviced offices provide a plug-and-play solution for businesses, offering essential services like reception and IT infrastructure, with additional amenities on a pay-as-you-go basis. They allow for flexible lease terms and easy scaling, ideal for businesses from startups to established firms testing new markets. Located in prestigious buildings, they offer instant credibility and networking opportunities within vibrant business hubs, albeit at a higher monthly cost. However, costs are offset by eliminating setup and maintenance expenses, and contracts are simplified for quick move-ins.
Conversely, non-serviced offices are bare properties leased long-term, suitable for larger companies looking for lower running costs and high customization potential. These spaces offer broader location choices and opportunities for branding but require a significant initial investment and a more extended commitment. Tenants manage day-to-day operations and external conference needs, and complex leases necessitate legal advice, leading to longer setup times. While costly for small or new businesses, this option can be advantageous for established entities needing bespoke premises and control over their environment.
Recommended Offices in Central
For a blend of modernity and premier location, Central Tower's serviced offices on the 20th floor stand out. They offer sleek, contemporary decor and advanced IT and VOIP connectivity in a landmark building. With over 14,000 sq/ft available, this prime location also benefits from an integrated shopping mall—perfect for retail therapy in between meetings.
World-wide House on Des Voeux Road is another stellar choice for those needing quick access to Central MTR Station as it is situated right next door!
Other districts: Admiralty (金鐘) | Sheung Wan (上环) | Wan Chai (灣仔) | Tsim Sha Tsui (尖沙咀) | Island East (東區)
Office Locations in Central (中環)
Transport links
Underground stations

Central

Major roads

Connaught Road, Queen's Road

International airports

Hong Kong International Airport

Boats and ferries

Victoria Harbour

Railway stations

Airport Express

Taxis

Central Pier 5