Developed by the acclaimed Swire Properties, this meticulously planned district showcases an exemplary blend of residential, recreational, and, critically, commercial spaces. Boasting an impressive 9 million sq ft of premium commercial office space, Island East is a magnet for global businesses and a testament to urban innovation.
Delve into the cosmopolitan heartbeat of the area, where Taikoo Place—drawing its name from the esteemed 'Swire' in Chinese—partners with Cityplaza to forge the commercial epicenter of Island East. Here, businesses discover managed offices of unparalleled quality. Cityplaza isn't just a business haven; it's a lifestyle enclave, featuring a six-story shopping haven and the sprawling Cityplaza Ice Palace, an ice-skating extravaganza. Not to mention, the exclusive Butterfield's private members club adds a touch of sophistication to your professional endeavors.
Transportation in Island East
Anchored by the MTR (Mass Transit Railway), the lifeblood of Hong Kong's transport system, residents and visitors enjoy seamless connectivity to various parts of the city, including the commercial hotspots and recreational attractions. The Quarry Bay MTR station, in particular, serves as a pivotal access point within the district, facilitating easy commutes across the island and to the mainland. Additionally, a fleet of buses and minibusses traverses the district, ensuring comprehensive coverage and frequent services, catering to diverse routes and schedules.
For those seeking an alternative path across Victoria Harbour, the Eastern Harbour Crossing tunnel provides a direct link to Kowloon and beyond, encapsulating the district's commitment to transport excellence and urban mobility.
Leisure and Culture in Island East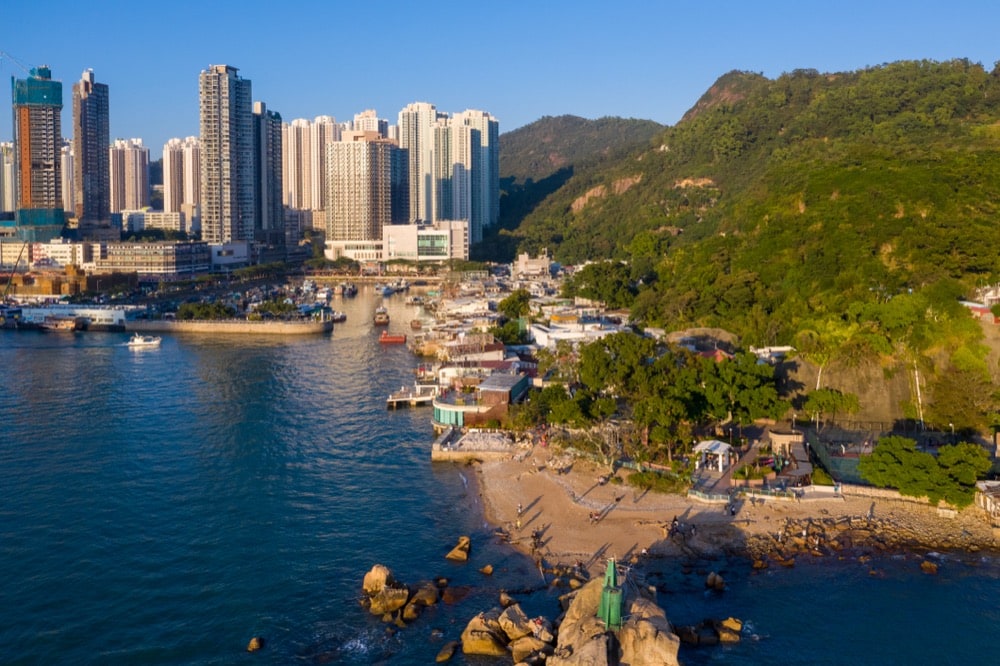 Island East in Hong Kong emerges as a cultural and leisure haven for the business community, offering an eclectic mix of activities that merge relaxation with networking opportunities. After a bustling day in the office, professionals can unwind in the sophisticated ambiance of the Cityplaza Ice Palace, or engage in high-level networking at the exclusive Butterfield's private members club.
Art aficionados can immerse themselves in the local art scene at galleries showcasing contemporary works, while the verdant parks provide serene retreats for midday breaks or post-work strolls. The district's six-story shopping mall caters to a refined shopping experience, from luxury brands to artisan boutiques. Culinary experiences abound as well, with a vibrant array of eateries and rooftop bars offering a taste of the region's rich gastronomic culture and stunning skyline views, fostering social engagements and cultural enrichment within the professional sphere.
Serviced or Traditional Office Space?
Serviced offices provide a plug-and-play solution for businesses, offering essential services like reception and IT infrastructure, with additional amenities on a pay-as-you-go basis. They allow for flexible lease terms and easy scaling, ideal for businesses from startups to established firms testing new markets. Located in prestigious buildings, they offer instant credibility and networking opportunities within vibrant business hubs, albeit at a higher monthly cost. However, costs are offset by eliminating setup and maintenance expenses, and contracts are simplified for quick move-ins.
Conversely, non-serviced offices are bare properties leased long-term, suitable for larger companies looking for lower running costs and high customization potential. These spaces offer broader location choices and opportunities for branding but require a significant initial investment and a more extended commitment. Tenants manage day-to-day operations and external conference needs, and complex leases necessitate legal advice, leading to longer setup times. While costly for small or new businesses, this option can be advantageous for established entities needing bespoke premises and control over their environment.
Recommended Offices in Island East
Elevate your business at Taikoo Place, the quintessential nexus of innovation and sophistication in Quarry Bay. This state-of-the-art business complex is not just an office space—it's a beacon of high-tech and environmental design, featuring ten magnificent towers connected by climate-controlled walkways. One Island East stands out as the crown jewel, offering cutting-edge facilities including video conferencing, plush conference rooms, and ultra-fast broadband internet.
Overlooking the sweeping vistas of Victoria Harbour, 663 King's Road, Quarry Bay boasts stylish interiors with expansive floor-to-ceiling windows. Enjoy the convenience of 24/7 access and fully equipped meeting rooms, ensuring that your business operations run smoothly at any hour. Located just a stone's throw from Quarry Bay MTR and close to the Eastern Harbour Crossing Tunnel, this Grade A office space promises unparalleled connectivity across Hong Kong and to Kowloon.
Other districts: Central (中環) | Admiralty (金鐘) | Sheung Wan (上环) | Wan Chai (灣仔) | Tsim Sha Tsui (尖沙咀)
Office Locations in Island East (東區)
Transport links
Underground stations

Quarry Bay MRT

Boats and ferries

Sai Wan Ho

International airports

Hong Kong International Airport